Sand Storm Lacrosse Festival : Girls Registration 2024 Lacrosse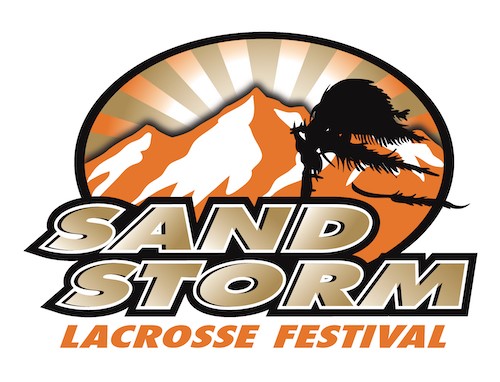 The Sandstorm Lacrosse Festival will be back for its 19th year in Indio, CA welcoming over 500 boys and girls teams from all across the US and Canada. Join us on January 13th and 14th, 2024 for the largest single site event in the country!
The Empire Polo Club provides for an unmatched experience while an array of vendors and sponsors create for plenty of interaction for all spectators and players alike.
DATES: January 13th & 14th, 2024
HOTELS: Halpern Travel is the official Tournament Housing Partner for the Sand Storm Lacrosse Festival. Sand Storm, while not STAY-TO-PLAY, requires rooms at official Host Hotels be booked through Halpern Travel. If a club books rooms at any official Host Hotel outside of Halpern Travel, tournament registration will be rescinded. DO NOT CONTACT HOST HOTELS DIRECTLY
Priority Booking: May 3-May 24
Qualifying clubs that booked 10+ rooms in 2023 through Halpern Travel will be contacted.
Room blocks allocated first come â?? first serve, based on availability
Open Booking: May 25
Online, real-time reservation system for group & individual booking though Halpern Travel.
For hotel assistance contact Halpern Travel: Aaron Millman -978-219-5708 Amillman@HalpernTravel.com
REGISTRATION QUESTIONS/ASSISTANCE: Contact info@sandstormlacrosse.com
NEED HELP WITH DIVISION PLACEMENT? OPEN THE ATTACHMENT BELOW!

Team Fees

Regular

$2500.00 per team + Transaction Fee

Payment Plans Available

Team Fees

Regular

$2500.00 per team + Transaction Fee

Payment Plans Available

Team Fees

Regular

$2500.00 per team + Transaction Fee

Payment Plans Available

Team Fees

Regular

$2500.00 per team + Transaction Fee

Payment Plans Available

Team Fees

Regular

$2500.00 per team + Transaction Fee

Payment Plans Available

Team Fees

Regular

$2400.00 per team + Transaction Fee

Payment Plans Available

Team Fees

Regular

$2400.00 per team + Transaction Fee

Payment Plans Available

Team Fees

Regular

$2400.00 per team + Transaction Fee

Payment Plans Available

Team Fees

Regular

$1995.00 per team + Transaction Fee

Payment Plans Available

Team Fees

Regular

$995.00 per team + Transaction Fee

Payment Plans Available