Practice Field Rental @ Sandstorm - Friday, 1.13.23 Lacrosse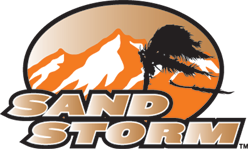 Requests for use of practice fields on Friday January 13, 2023 are now being accepted! Spots are limited and requests will be fulfilled on a first come, first serve basis.

Practice fields can only be booked for the following time blocks. There are options to book up to 2 hours. If you are interested in booking more than 2 hours, please contact us directly.
12:30-1:30PM
1:30-2:30PM
2:30-3:30PM
3:30-4:30PM
Refunds: $25 fee/field retained if team cancels prior to Dec 1, 2022; No refunds if team cancels after Dec 1, 2022. No refunds if practice is cancelled or shortened for any reason including inclement weather or anything beyond tournament operators control.
Field assignments, parking information and practice rental details will be sent to the email address on file by January 6, 2023.
Questions? Gretchen@sandstormlacrosse.com
Team Fees

Regular

$80.00 per team + Transaction Fee

Team Fees

Regular

$160.00 per team + Transaction Fee

Group Fees

Regular

$170.00 per group + Transaction Fee

Group Fees

Regular

$340.00 per group + Transaction Fee

Group Fees

Regular

$340.00 per group + Transaction Fee

Group Fees

Regular

$680.00 per group + Transaction Fee

Group Fees

Regular

$510.00 per group + Transaction Fee

Group Fees

Regular

$1020.00 per group + Transaction Fee